1
Check availability
2
Select HP Recovery Kit
3
Insert product information
With an official HP Recovery Kit you can easily perform a full system recovery when your hard disk drive is not responding, corrupted or blank.

The HP Recovery Kit reformats your hard disk drive and reinstalls original Windows, drivers and software in a few hours. The HP Recovery Kits contain the following:
Windows operating system
Drivers for your HP hardware
Software that was originally installed on your computer at the factory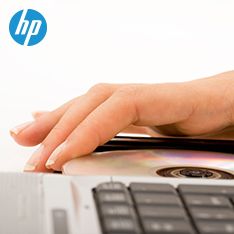 Check product availability
To be able to find an appropiate Recovery Kit, we need the product number of your HP product.
You can find this number on a sticker beneath or at the back of your HP product.